Looking to take your basketball skills to the next level? You're not alone. In Singapore, there's a rising tide of aspiring players all aiming to enhance their prowess on the court.
The truth is, the quest for basketball excellence leads many to the doorstep of the Singapore Basketball Academy.
Here, whether you're just starting out and eager to grasp the fundamentals, or you're an advanced player seeking to polish your techniques, the academy's wide range of programs offers something for every level.
Get ready to leap into an exhilarating new phase of your basketball journey, where every dribble and dunk brings you closer to mastering the art of the game!
Key Skills to take note in a Basketball Academy in Singapore
At Singapore Basketball Academy, several key programs are designed to sharpen your skills and enhance your love for the sport. Check out this quick video for what skills are needed to improve your game!
Explore the cream of the crop when it comes to basketball training, as we unveil the top 5 Basketball Academies in Singapore. Ready to elevate your game? Stay tuned!
Proform Basketball Academy
Proform Basketball Academy sits high on the list of top basketball schools in Singapore. They invite all ages and skill levels to join their ranks. The coaches at this academy take great pride in their work.
Their strong drive fuels them to push each player towards success, no matter the season.
The academy runs training sessions for both individuals and groups all through the year. You can find a team just right for your age group if you crave competitive play. Plus, they let interested players try out a session for free.
Proform has it all when it comes to mastering your dribbling skills, shooting coaching, or even scoring basketball scholarships in Singapore!
SGBASKETBALL Academy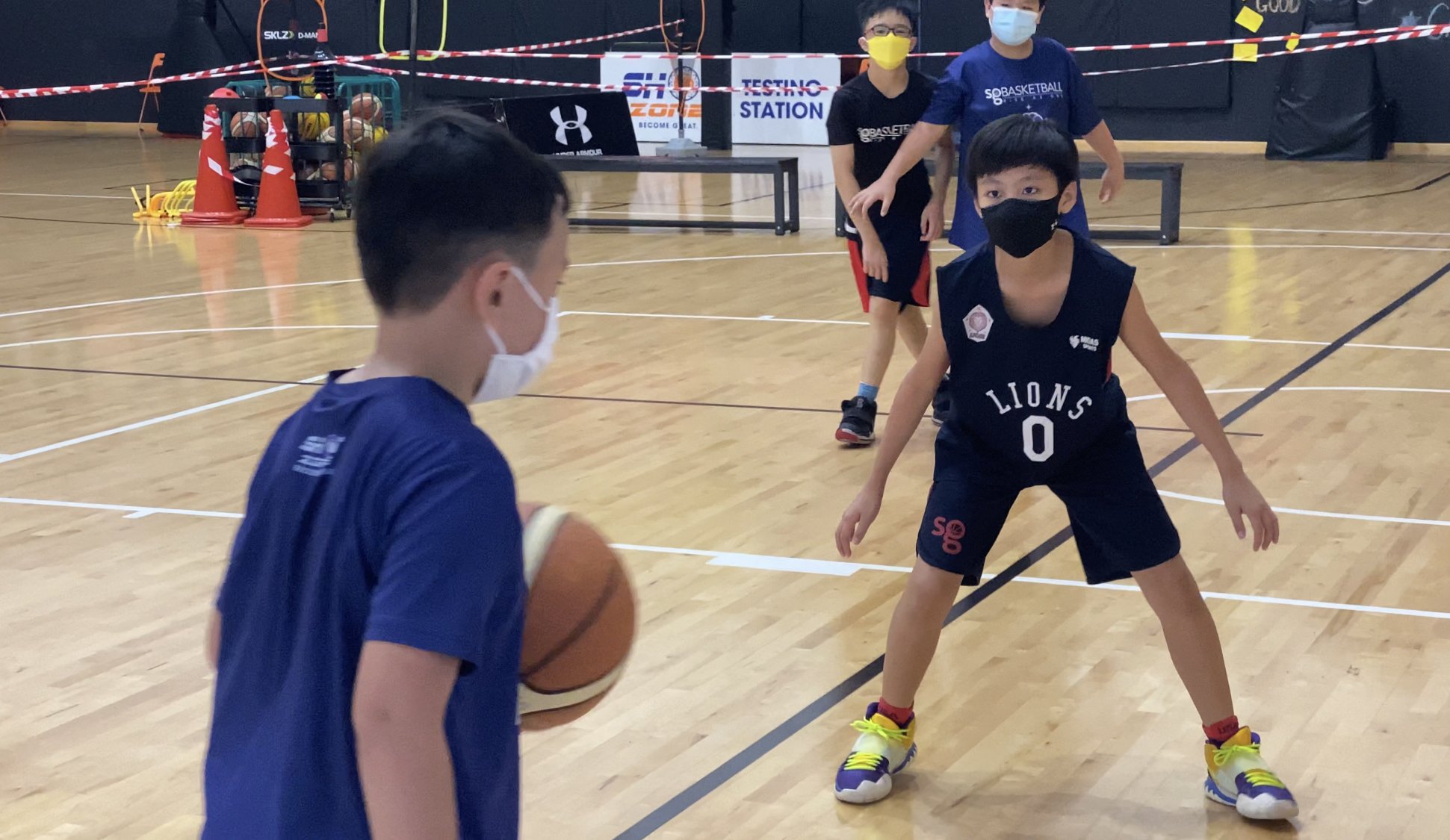 SGBASKETBALL Academy is a hot spot for hoops lovers. They teach all ages and skill levels in several places in Singapore every day.
Over 4000 kids learn from them through their clubs, training plans, school team coaching, leagues, and games, SGBASKETBALL Academy is the leading service provider for the basketball in Singapore.
Teams like the Grizzlies, Lions, and Stingers are tied to SGBASKETBALL Academy. More than 1000 players play on over 50 teams.
Fun fact: They host the Asia Pacific Youth Basketball Cup, involving teams from various nations.
Scholar Basketball Academy Singapore
Scholar Basketball Academy offers systemized and fun basketball training by highly qualified coaches who have played in various top ASEAN leagues.
These coaches know a lot about basketball and they teach in fun ways that make learning easy for young players.
They help kids learn how to dribble, shoot, and pass the ball. Kids also learn about teamwork and working hard.
The training is open for all ages so anyone can join no matter how old or young they are.
Triple Threat Basketball Academy is known for its leading private basketball training in Singapore, with a focus on offering individualized and efficient learning.
The academy brings a unique "School-to-you" approach, conducting basketball training at convenient locations for the players, such as condominiums or public spaces.
Coaches at Triple Threat range from school representatives to national athletes and are trained through an in-house program.
The academy uses a Complete Basketball Roadmap for coaching, formulated from the Sports Sciences Course at Nanyang Technological University and the coaching course from the National Institute of Education, ensuring a high standard of training.
Special Shoutout to the Singapore Basketball Academy (SG Basketball)
Without competition, the basketball scene in Singapore would never grow!
The Singapore Community Basketball League (CBL), now in its 24th season, has grown under SG Basketball's and Singapore's basketball association influence.
The league hosts 2000 players and more than 160 teams across 19 divisions, indicating a substantial role in promoting and developing basketball at a competitive level in Singapore​​.
This event offers international exposure and competition experience to young basketball players in Singapore and the region.
Given the multiple options to learn basketball in Singapore, you have to take into consideration the expertise, convenience and rates before choosing the perfect academy that fits you!
FAQs
1. What is Singapore Basketball Academy?
Singapore Basketball Academy is a school that gives basketball training in Singapore to all ages. It offers a place for learning basketball skills, like dribbling and shooting.
2. Who can join the Singapore Basketball Academy?
All people of any age who want to learn or get better at playing basketball can sign up at Singapore Basketball Academy.
3. What kind of programs does the basketball academy offer?
The academy gives many kinds of lessons like beginners training program, competitive training program, underage basketball training, elite program, and others.
4. Can girls also join the academy?
Yes! There's also an option for girls to join a special class known as Girls Basketball Academy Singapore.
5. Where is SG BasketBall Pte Ltd located in Singapore?
SG BasketBall Pte Ltd has its site for playing sports located in Sports Entertainment Lifestyle area near OCBC Arena which you visit anytime within operating hours.
6. Could I play in a team if I train at this academy?
Surely yes! After going through drills and getting better at your game with professional coaching from us; you may win chances to be part of our singapore basketball teams.