In recent years, Singapore has seen a surge in fitness options and workout trends, with gym-goers constantly seeking variety and flexibility.

ClassPass, is a subscription service that has garnered significant attention for its diverse offerings and affordability.
But is it worth the hype?

We'll dive deep into the world of ClassPass in Singapore, exploring its benefits and drawbacks while comparing alternative fitness solutions to help you make an informed decision on your wellness journey.

This is a comprehensive review where from subscription plans and pricing to pros and cons based on personal experience.

We'll also explore alternative fitness options so you can make an informed decision about your health and wellness journey. Don't miss out on our findings – read on!

ClassPass Free Trial


The first month is free for new Singapore users, and after that, you'll be automatically enrolled in ClassPass' 35 credits per month plan. After the first trial month, you can change your plan at any moment.
This is super worth as there is no strings attached! Just remember to cancel the plan before the month ends.
Understanding ClassPass Subscription Plans And Pricing
I was excited to explore the different subscription plans and pricing offered by ClassPass.

With a variety of monthly plans available, users can choose one that suits their fitness routines and budgets best.


For instance, the cheapest costs S$59 for 25 credits per month, allowing you to attend around 3-4 classes.
If you're more committed to working out frequently, consider the Core plan at S$99 for 45 credits or even the Premium plan at S$185 for an impressive 86 credits – perfect for regular fitness activities-goers planning on attending up to 45 classes each month!


Additionally, if you find yourself running short on credits before your next billing cycle begins, there's always the option to purchase one-time credit top-ups as needed.
As someone who loves trying new workouts and constantly adjusting my workout routine based on how I feel each day, having flexible options like these proves incredibly helpful in keeping me motivated.
Types Of Fitness Options Available On ClassPass
ClassPass offers a diverse range of fitness options in Singapore, catering to various interests and preferences. Some of the popular workout categories available on the platform include:
Yoga: Hatha, Vinyasa, Ashtanga, Hot Yoga, and more
Pilates: Reformer Pilates, Mat Pilates, and Barre classes
Boxing: Traditional boxing as well as cardio-focused boxing workouts
Cycling: High-intensity indoor cycling and spin classes
Dance: Contemporary, Hip-Hop, Ballet Fit, Zumba, and other dance styles
HIIT: High-Intensity Interval Training targeting full-body or specific muscle groups
Martial Arts: Kickboxing, Muay Thai, Brazilian Jiu-Jitsu, Taekwondo and others
Strength Training: Bootcamps, circuit training sessions, and weightlifting classes for building muscle strength
Meditation & Wellness: Mindfulness meditation practices for relaxation

With such an extensive selection of workouts accessible through ClassPass in Singapore's 400+ fitness studios available on the platform at varying credit costs (1 to 13+ credits), there is something for everyone seeking different types of experiences within their credit-based payment system.

Benefits Of Using ClassPass In Singapore
Access To A Variety Of Workout Options
ClassPass provides access to a vast selection of workout options in Singapore. From yoga and pilates to boxing, cycling, dance, HIIT, and martial arts, there is something for everyone.
In addition to traditional fitness options, ClassPass also offers beauty and wellness experiences such as massages and facials. This variety of services allows users to choose what they want based on their preferences or goals.
Flexibility And Convenience In Scheduling Workouts
One of the biggest benefits of using ClassPass in Singapore is the flexibility and convenience it offers when scheduling workouts.

As someone with a busy schedule, being able to book classes at different studios at varying times throughout the week has been a game-changer for me.
Plus, the fact that I can cancel or reschedule bookings up to 12 hours before class start time without incurring penalties gives me peace of mind


Opportunity To Try New Workouts And Studios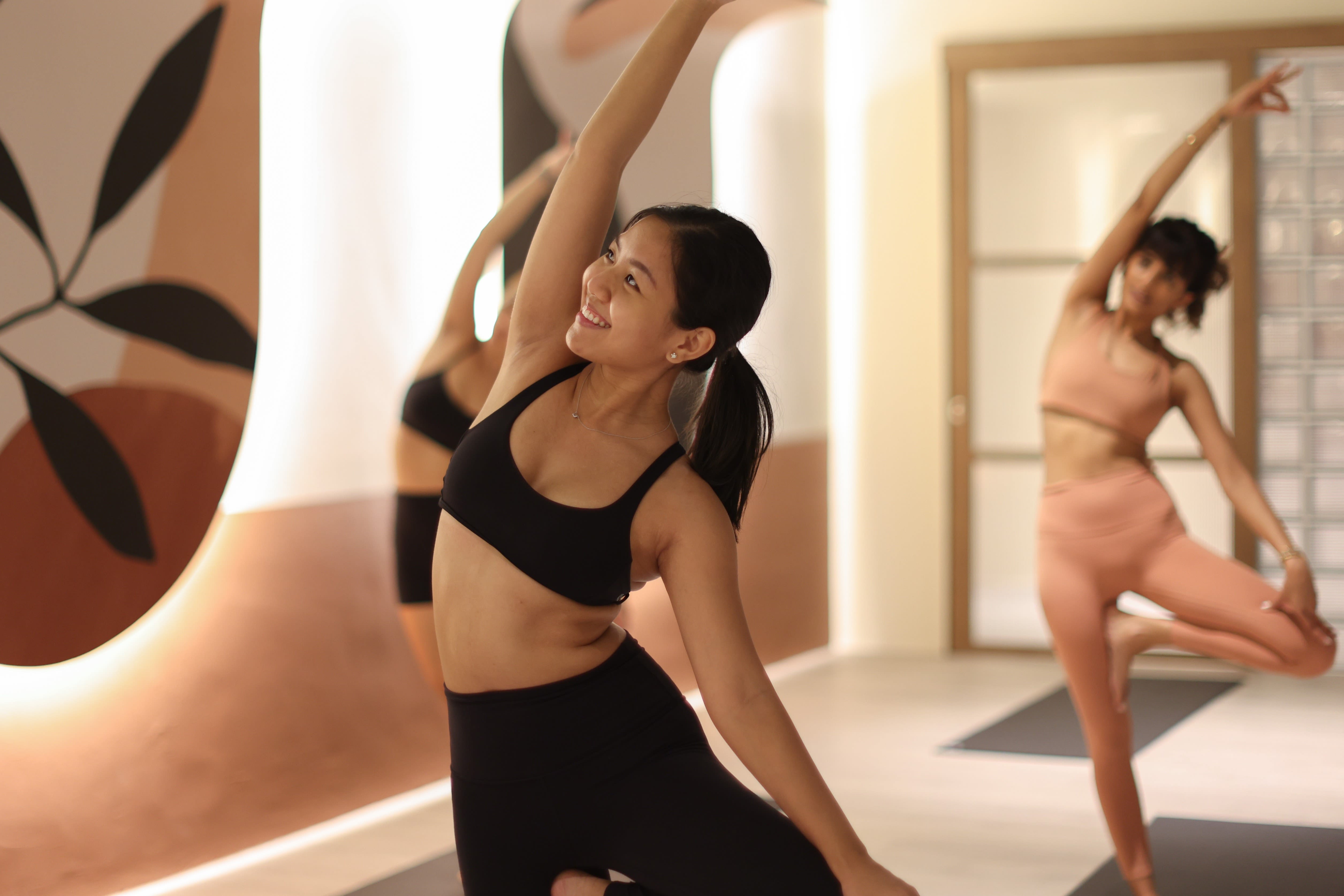 One of the biggest benefits of using ClassPass in Singapore is the opportunity to try new workouts and studios.
The variety of classes ranges from yoga and dance to high-intensity interval training (HIIT) and kickboxing.
Personally, I love trying out new workout classes through ClassPass. It's allowed me to discover some great studios around Singapore that I would have never known about otherwise.
One standout experience was trying aerial yoga for the first time – an exhilarating class that challenged my strength in a unique way.
Cost-effective Compared To Other Fitness Options In Singapore
For many of us, the cost of fitness classes can be a huge deterrent from living an active and healthy lifestyle.

That's where ClassPass comes in as a game-changer by offering affordable and flexible options for pursuing your fitness goals in Singapore.
Plus, with monthly membership plans or one-time top-ups available, it means you're not tied down to long-term commitments or hefty fees– super convenient!
Drawbacks Of Using ClassPass In Singapore
Despite its benefits, ClassPass in Singapore does come with some drawbacks. Users are limited to a certain number of credits per month and popular classes can be difficult to book.

Limited Number Of Credits Per Month
One of the main drawbacks of using ClassPass in Singapore is the limited number of credits per month.

Depending on your subscription plan, you may only have a certain number of credits available to use each month.
For example, if you're on the "Basic" plan, which includes 25 credits per month, and you use up all your credits before the end of the month, you'll have to purchase additional credits or wait until your next cycle begins.

If your not interested in ClassPass, there are alternative fitness options available in Singapore that cater to different needs and preferences.

Availability Of Popular Classes
One of the biggest drawbacks of using ClassPass in Singapore is the limited availability of popular classes. Users often find that these classes get booked up quickly, leaving them unable to attend their desired workouts.
This can be frustrating, especially if you have a busy schedule and need to plan your workouts in advance. However, I have found that being strategic with my class bookings has helped me secure spots for popular classes.
For example, booking well in advance or trying non-peak timings can increase your chances of snagging a spot for those hot yoga or spin classes.

Additionally, some studios offer waitlists where users can register their interest and get notified if a slot opens up.
Alternative Fitness Options In Singapore

There are pay-per-class options available at individual studios, studio membership options for frequent goers, and other fitness subscription services in Singapore.
How To Maximize Credits And Find Popular Classes
As someone who has been using ClassPass in Singapore for some time now, I have found that there are certain tips and tricks that can help you make the most out of your credits and find the most popular classes. Here's what I've learned:
Plan ahead: Popular classes tend to fill up quickly, so it's worth checking the ClassPass app a few days before your desired class date/time to secure a spot.
Book off-peak classes: Off-peak classes are generally less crowded and require fewer credits than peak-hour classes.
Try new studios: Don't be afraid to try out new studios – you might just discover a new favorite!
Filter by popularity: When searching for a class, use the "popularity" filter to see which ones are trending among other ClassPass users.
Look for special offers: Some studios offer special deals or promotions exclusively for ClassPass members – keep an eye out for these to get more value out of your credits.
Choose high-credit-value classes: Some classes require more credits than others, but they may also offer more value in terms of workout intensity or duration.
By following these tips, you'll be able to maximize your ClassPass experience and find the most popular fitness options available in Singapore.
After conducting a comprehensive review of ClassPass in Singapore, it's safe to say that the platform is worth considering for fitness enthusiasts looking for variety and flexibility in their workout routine.
The app offers access to over many fitness studios across the island and a wide range of classes at an affordable cost. However, depending on one's preferences and fitness goals, ClassPass may not be the best fit for everyone.
It's important to weigh the pros and cons outlined in this article before making a decision but I suggest you give the free trial a try!